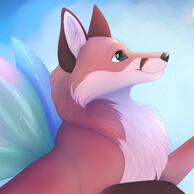 Chosaguro's commissions
Status: OPEN
Prices
---
Sketch
Colored headbust - $10
Shaded headbust - $15
Colored full-body - $25
Shaded full-body - $35
Simple background (solid color, gradient) included. I will provide a transparent version upon request.
Additional characters: +50% each
---
Crayon-Style Sketch
Colored headbust - $15
Shaded headbust - $20
Colored full-body - $30
Shaded full-body - $40
Simple background (texturized) included.
Additional characters: +50% each
---
Clean Art
Colored headbust - $25
Shaded headbust - $30
Colored full-body - $40
Shaded full-body - $50
Simple background (solid color, gradient) included. I will provide a transparent version upon request.
Additional characters: +50% each
---
Chibi
Colored headshot - $5
Shaded headshot - $7
Colored full-body - $10
Shaded full-body - $14
Additional characters: +50% each
---
Animated Icon
Wiggly Animation - $15
+Blinking animation - +$3
---
Pixel doll
150 x 150 pixels
Flat colored - $20
Shaded - $25
Terms of Service
• I have the rights to decline your commission order for any reason.
• I reserve the rights to share any commissioned artwork on my social media, unless the client wishes to keep the art piece private.
• Please provide me at least one visual reference of your character, preferably unshaded. You may send me as many references as possible for better design accuracy. A complementary description of your character's notable features is optional.

• I will draw: animals, pets, closed species, open species, mild gore.
• I won't draw: humans, humanoids, mecha, intense gore.
• I might draw: anthros (available for headshots/busts options only)
---
PAYMENT
• I accept payment via Paypal. All prices shown above are in USD.
• Payment is required upfront, or after the sketch has been approved. I will send an invoice to collect it.
---
REFUNDS & EDITS
• Full refunds are available only if I haven't started the drawing, or if it's still in the sketch process. After the lineart stage, I can provide only partial refunds, and if the artwork is completed and delivered, I cannot refund it.
• You can request to see the sketch and more updates while I work, and ask for edits. Please keep in mind that I can only make minor edits in the later stages or when the artwork is completed.
---
TIMING
• Turnaround time may vary from 1-8 weeks. Please be patient and DO NOT rush me.
• If you need your piece done within a certain time, it is crucial that you inform me beforehand.
---
ART USAGE
• You may upload your commissioned artwork anywhere. Credits and link-backs to my social media are much appreciated.
• Please do not remove / crop my signature.
• You may not use my work for commercial purposes without contacting me first.
Contact
Feel free to reach me through any of the social media linked below to request a commission. In your order, please include the following information:

• Your username:
• Commission type:
• Payment option: (before / after sketch)
• Do you want to receive updates on the progress?
• Preferences / Extra information: (optional)
• Character reference: